Extra layer: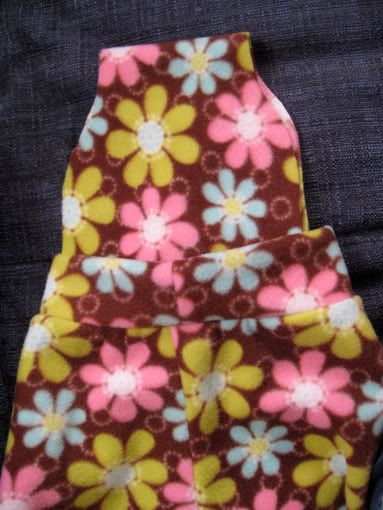 I'll make these custom to your measurements and will once again find fabric to your liking, be it a solid color or a pattern.
Newborn through medium sizes: $10
Large and x-large: $12
I've made a few pair of fleece longies for my daughter on the serger that have turned out nice! I add an extra layer attached at the front and back of the waist inside so that it's like an internal soaker, which I've found really helps with not feeling any dampness on the outside.